"End-Az-Motalebeh" tops at Resistance Theater Festival
"End-Az-Motalebeh" tops at Resistance Theater Festival
"End-Az-Motalebeh" tops at Resistance Theater Festival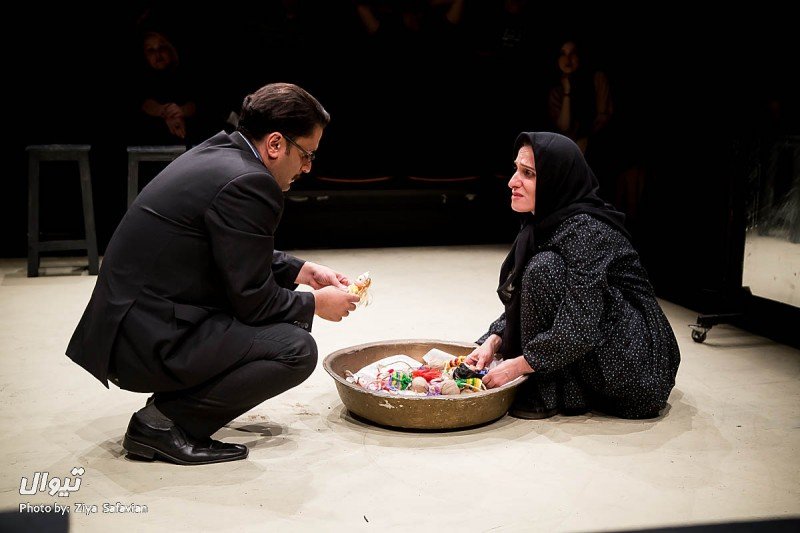 TEHRAN - Iranian director Saman Khalilian"s play "End-Az-Motalebeh" has won two awards in the official competition of the 16th Resistance Theater Festival in Tehran.
Khalilian received the best director award and Mohammad Zavvar was named best actor for his role in the play during the closing ceremony at the Andisheh Hall of the Art Bureau in Tehran on Saturday.
Speaking at the ceremony, the director of the festival, Amir Nassirbeigi, expressed regret over organizing this year"s festival without the international section.
"Due to the country"s current economic problems and the depreciation of the rial, we couldn"t organize the international section", he lamented.
Kamran Shahlai received the best playwright award for his work "Seven Days of Tir-e 60" and Narges Saberi was selected as best actress for her role in "Women of Bishe Gol" directed by Mahyar Hezarjaribi.
"Women of Bishe Gol" also brought the award for best set design for Seyyed Hossein Fadai-e Hossein, and Ali Rostami won the best composer award for the play.